Fashion world...

I miss reviewing fashion... So before I jump back into Management Studies, let's look at some sexy leather...



Leather in skinny pants, accentuate the shape of her legs so perfectly.
I love that mink at the top, though I am not exactly a big fan of animal fur.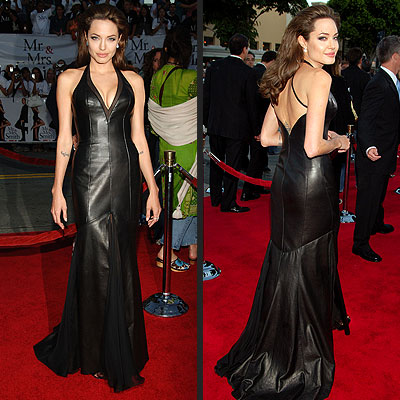 OMG~~ Can she get hotter? An entire gown made of leather? I think only she can carry off something like this.
Leather, always associated with the tough sexy female.
But this girl in leather add touches of feminism to the leather fashion.
The gentle yet chic look... Love it!!
Sienna Miller from GI Joe. This leather suit is super cool!!
Not to mention, leather can be creative too.
Showing up at work with a leather blazer? Sure gets all the guys' attention!!
Scarlet Johanson in this figure accentuating leather skirt. The combo of the top and the skirt is pretty fresh.
Jennifer Garner in leather... Daredevil huh?
But the design was kind of simple...
The hottest Angel ever... Jessica Alba in leather...
I love the collar and the sleeves. It is not exact masculine but still sends the message of "you better don't mess with her!!"
I think this design is somewhat inspired by the Eiffel Tower.
Notice the symmetry on the texture. But I love thigh- boots.
This picture look so chic and absolutely British (though I don't know the origin well... Hehe...)
Do I own any leather or latex? Sadly... No... I would love to... But in Malaysia, especially with weather like this everyday (It is exactly like a cooking pot... Bloody hot...) leather is not really a wise choice... Well, unless you are the kind that sacrifice comfort for beauty, which obviously I am not...
So I'll stick to cotton clothes and comfy slacks... ;)