Yes~~ I am having this insane Burberry Prorsum craze these days.... Their coats and jackets are like... so NICE~~~ Pity that its too expensive... Imagine an overcoat costing about RM3000 plus? It will take me a lifetime (as a student) to get my hands on the money and spend it all on one Burberry!!!
Anyway... To at least get rid of my fetish, I just look at pictures...
White trench coat!!! So beautiful!!
Silver coat with a belt over it... Nice touch!!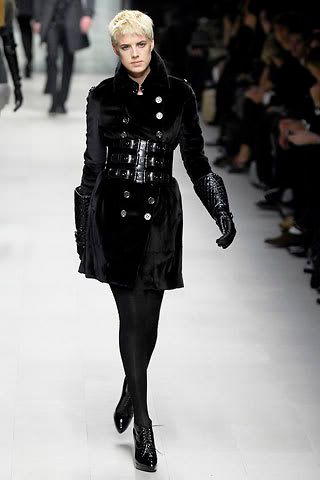 Personal fav in this post... Love the bootie and the gloves and jacket combo... A little like a gentle dominatrix... ~~lol~~
Burberry spiky necklace is so hot nowadays!! The tall skull cap is also cool with the necklace combo...
Gosh~~ I so love Burberry!!!