Found some random pictures on the Net and feel a bit fashionista-ish (I know I am no where near being one...) Anyway, check out the creative designs...
A nice one piece by Chloe Dao, winner of Project Runway 2. I like the use of lace at the hems. Make the whole dress stands out nicely.
Personal favourite from Project Runway Season 4 winner, Christian Siriano. I simply love his taste and style... Truly unique!!
Baige dress with detailed pockets and hem... Perfect for Winter fashion!!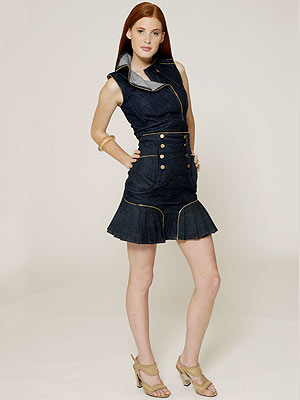 I love the denim dress! The collar is so neat
Check out the creative use of ribbons... This dress was designed by some contestant from Project Runway season 3
Something from Fashion Week Spring 2008 collection. Check out those shoes!! They are soooooo nice..... But must be a pain to walk on....


Hhmm... Seems like ruffles are back in the season!! Check out the heels of the model in the middle...