You want violence? Got it.
You want blood and gore? Sure!
You want hot steamy sex? Of course.
But what is Fight Club really is about?
A very intriguing movie with interesting concept. I think it has the potential to be greater and more developed. But the ending sucks. It is as if the director took us on a long ride and we are all expecting some big bang in the end, but suddenly, everything crashed down to a very simple theory that explains everything but at the same time suck the fun out of the suspense.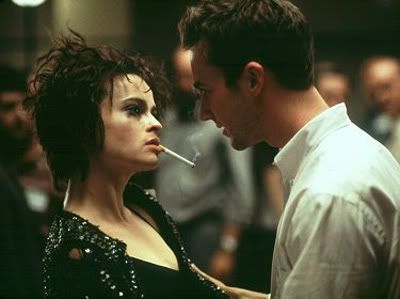 Ratings : 8.5/10. Not something you want to watch with your kids. And if you do watch this, don't take it too seriously cause it is really sending the wrong message.